If you read the previous post and watched the first vlog you remember what we did on our first meeting. My Exchange Buddy Dilara and I met in the airport and came to Tübingen by bus. But unluckily we spend 1 hour to find the luggage, which we forgot in the bus.
To get in the room we had to go to the dormitory office at least until 16 o'clock but it was already 16.30 when we got the luggage back. Anyway we decided to try our best and went to dormitory office. Dilara's dormitory room is in an student dormitory area which calls "WHO". There stay mostly the Exchange and first semester students.
When we arrived to dormitory office, it was already closed. But I heard some voices inside and thought that there are still someone in the office. We knocked the door and luckily someone opened the office door. Because Dilara doesn't speak German yet, I explained the situation. They were so nice that they allowed us get the keys. Dilara filled and signed some documents, gave the deposit ( deposit is mostly 2 Rents in Germany). After that we waited for the apartment manager to get the keys. There is also a starter pack which includes bed sheets, pillow, blanket etc… This pack costs 20 Euro. Because Dilara wanted to buy a starter pack, we had to wait other apartment manager 5 minutes more. Then we went to Dilara`s room with the apartment manager and he showed us the kitchen, toilet and other stuff.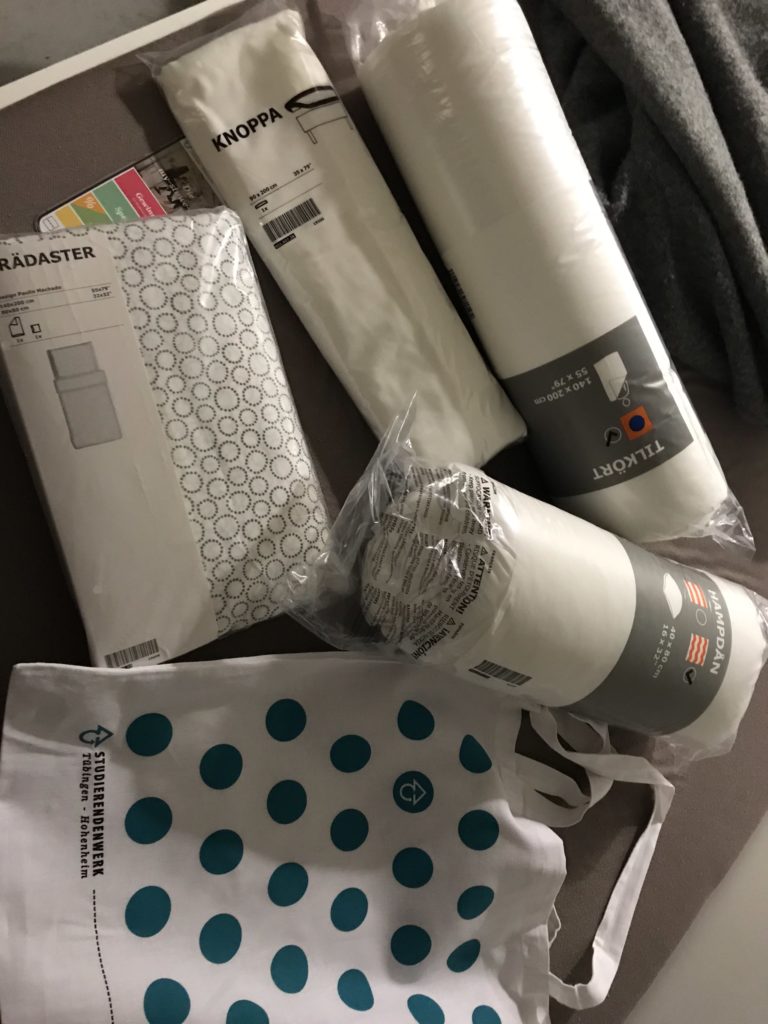 After all this stressful hours we were both hungry and decided to go down to city and eat something. But i decided to invite one of my best friends "Dimos". He is a PhD law student from Greece and he is really funny and friendly. I thought it could be good for Dilara to meet with new people quickly. We went to a Burger restaurant in the city and started get to know each other well. Because it is her first time in another country, she had many questions. Dimos and I tried to help her and answered her questions as much as possible. After we finished our burgers we went to drink some coffee.
It was already dark when we felt that we are tired and we decided to go back the apartment. Obviously Dilara didn't have any internet connection in the room and I went her room to try to connect the internet. But after 40 minutes try we couldn't make it and decided to try other day. We both were exhausted and sleepy. Dilara and I agreed on that we meet next day and said good bye:)